Have a homesite already and need an expert builder to transform your dreams into a wonderful home on that special lot? You've come to the right place at Tingen Construction Company! Whether you own a homesite and have a plan selected, need direction in designing a home for your property, or want to find the perfect place for building your home, Dan Tingen and his team can help. As a result of Dan's many years as a custom home builder, he has compiled a list of items that he recommends you consider in interviewing a builder for your custom home:
Make a list of "must haves" and a wish list to discuss with your prospective builder, and ask for feedback on the best ways to accomplish what you have in mind within your budget.
Make sure that the pricing you receive is inclusive of all costs related to building your home. You don't want factors such as plan design/modification, building permits, homesite clearing/grading/prep work prior to construction, well/septic/water/sewer set up, landscaping, and driveway installation to be unexpected fees in the end.
Ask the builder how often he/she will be at the homesite, and how often you will meet regarding construction progress.
Check to see if the builder includes home owner testimonials on the company website or ask for home owner references.
Ask the builder about the type and length of warranty provided, and how to go about requesting warranty work on your home.
In working with you in planning a custom home, Dan will discuss all of the above and more. He will ask a variety of initial questions to gain a clear understanding of your wants and needs; then, based on a combination of careful listening and extensive knowledge in the home building process, he will present options on what your next home can look like and include. Sometimes Dan can offer options for accomplishing your goals at a cost lower than expected due to his wide-ranging resources and product knowledge. Dan will introduce you to the smart home technology he incorporates into every home built. (View this short BrightSuite by Dominion Energy video to learn more.) Rest assured that Dan and his team will assist in every step of the way as they deliver the ideal home for your lifestyle.
Want to know more? Contact us using the form below!
---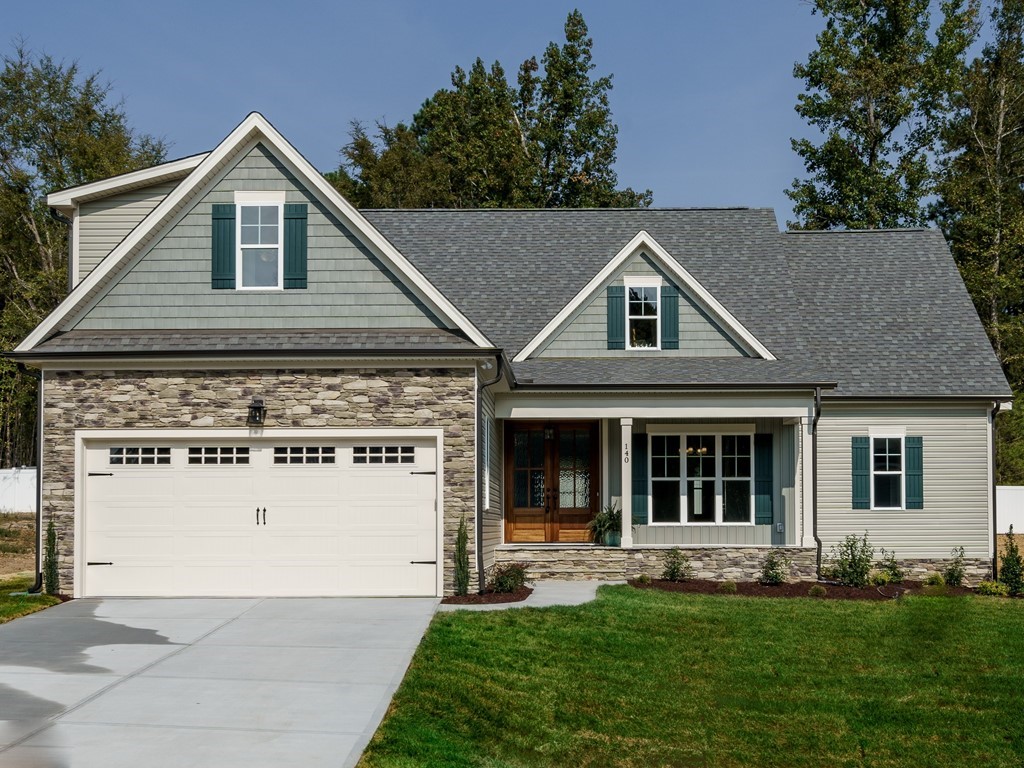 Tingen Construction Company is delighted to have been honored with multiple Gold Awards over the last few years by the Franklin County Home Builders Association for its entries in the Tri-County Parade of Homes. These awards, in tandem with a coveted "perfect score" from a Parade judge, are evidence of the commitment to excellence exemplified by the Tingen team.
"We found a lot listed online in Wakefield Meadows and learned that Tingen Construction was the builder in that subdivision. After speaking with Dan Tingen and then visiting one of his Parade Homes, we could see the quality that was put into a Tingen built home was superior to other builders in the area. Such attention to detail and quality of construction! We also appreciated Dan's willingness to help us find a piece of land to build our forever home. We had an idea of what we wanted and Dan was able to assist us in choosing a home site that would support the floor plan that we chose. After making a few minor plan changes, he was able to get us exactly what we wanted. The modification process was simple. We visited our home several times a week during construction and we were always pleased with the progress. The supervisor, Dean, was wonderful to work with and he met with us multiple times throughout the building process. We were also very pleased with the time and attention we received from Dan. We were extremely happy with the time frame for construction of our home, and the final cost was right in line with what we expected. No surprises. It went so smoothly and we were kept in the loop during construction. The relationship started as a business deal, but we quickly realized that Dan and Peggy Tingen, as well as Dean, would be life long friends. The quality of the home that they build, the professional but friendly attitude that everyone has, and the fact that they care about the satisfaction of their home owners are true strengths of Tingen Construction Company. We really feel like part of the Tingen Family!"
- Tom and Stephanie Skaff